Demineralization Plant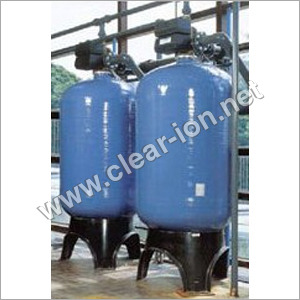 Demineralization Plant
Price And Quantity
Piece/Pieces

50000.00 - 100000.00 INR
Product Description
Demineralization Plant

With a technologically advanced team and hi-tech labs, we are well known as one of the leading manufacturers and suppliers of Demineralization Plant. Demineralization is the process of purifying water by engaging 'ion exchange process' to remove ions present in water. We manufacture these plants under the expert guidance under whom high quality materials are purchased from reliable vendors of the market. Post manufacturing, Demineralization Plant is rechecked by our quality experts to ensure no defect occurs after installation.
Features:
Easy installation
Corrosion proof surface
High performance
Further Details:

Demineralization is the process by virtue of which the ions present in water are removed using Ion Exchange Processes. It is achieved using Ion exchange resins. Resin is an inert, insoluble polymer which has exchangeable ions. The resins that exchange cations are cation exchange resins and those that exchange anions are the anion exchange resins.

The cation exchange resins are used in the sodium (Na+) and hydrogen (H+) forms and the anion exchange resins are used in the hydroxide (OH-) or free base form.

TYPE OF RESINS:
Depending on the type of functional group attached the family of cation exchange resins consists of :

Strong acid cation (SAC) and
Weak acid cation (WAC) resins
Likewise the anion exchange resins comprise:

Strong base anion (SBA),
Weak base anion (WBA) and
Mixed base anion resin.
Reaction:

CaSO4 + H-R (Cation Resin) Ca-R + H2SO4
MgCl2 +0H-R (Anion Resin) Mg-R + Mg(OH)2

Demineralization vessels with both type of resins is called Mixed Bed (MB). It is used as a polishing unit after Anionic resin and the same is also used after RO to produce DI (De-Ionized) Water.

Trade Information
customize packing

All India