Effluent Treatment Plant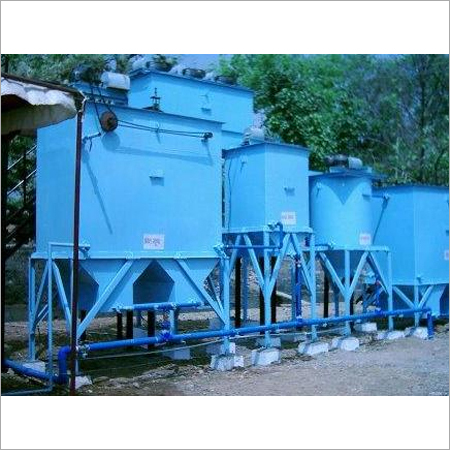 Effluent Treatment Plant
Price And Quantity
Piece/Pieces

50000.00 - 100000.00 INR
Product Description
Effluent Treatment Plant

Owing to our years of industry experience and expertise on water treatment, filtration, and purification processes, we have emerged as one of the trusted manufacturers and exporters of advanced technology Effluent Treatment Plant. These plants moderate the highly contaminated and polluted water released by industries and chemical factories. The treatment plants work efficiently to remove the major impurities present in the water and purify it for various application purposes like industrial and institutional cleaning purposes, irrigation, watering of plants and several other useful works. Such treatment plant offers a means to use the natural resource as recycled water. Our company provide the Effluent Treatment Plant at industry leading prices.
Features:
Eco friendly
Comprehensive treatment of effluents to remove the solid impurities
Optimum performance and functional efficiency
Efficient model
Further Details:
We have designed the Effluent Treatment Plant to treat the effluent coming chemical industries and various types of factories. Also known as ETPs, it is used to eliminate the toxic elements present in the highly contaminated water and purify the water for various commercial and domestic applications. The plants are eco-friendly and developed for the mission of environment protection across the globe. In such plants treatment of industrial effluents and wastewater is executed using latest techniques and advanced technology. The ETPS found broad application in almost every type of process industry to reduce BOD, COD, toxic elements, suspended solids & other contaminants present in the wastewater.
Primary Treatment
Primary treatment comprises elimination of pollutants by some physical methods: screens remove debris that can congest the machinery. The wastewater channelized into chambers in which heavy solids like grit and sand sediment at the bottom. The solids are washed prior to disposing off to sanitary landfill. It then moves to a primary settling tank where a considerable amount of the organic solids deposit at the bottom whereas oils, fats, and grease float at the top. By rotating primary clarifier concurrently the primary (untreated) solids are scraped from the bottom and the grease is skimmed from the top.
Secondary Treatment
Secondary treatment generally counts on a biological process whereby a huge concentration of micro-organisms assists in converting the residual organic material into other forms which can be easily split into solids and a clear liquid. In addition, Tertiary Treatment is only needed in situations where the final treated effluent should considerably clean with 95% or more of the contaminants must be eliminated by wastewater treatment. Within a few hours in Tertiary treatment, the cleansing action to the tune of hundreds of miles of flowing river can be imitated within the series of tanks. More than 95% of the impurities have been removed from the effluent and the recycled water can be disposed off into a river or stream leaving no bad environmental impacts. If treated optimally, the effluent sometimes is cleaner than the river water. The entire process takes less than 12 hours to complete.
Contact Us
Plot No. 28, Sector- 24, Faridabad, Haryana, 121005, India
Phone :+918037549370